Our Services
Actuarial Services
Unprecedented financial conditions have dramatically increased the need for proactive, focused actuarial advice to both trustees and employers over recent years. It is important that both fully understand their liabilities and how these are being managed.
To deliver this advice effectively requires a stable actuarial team of the highest calibre. Our staff ownership model ensures we recruit and retain the best, currently averaging a length of service with us of 18 years. Many of our clients have been with us for over 15 years and with the same actuary throughout.
The team provides the full range of services, for trustees and employers, delivering relevant, pragmatic and easily understood advice. They are passionate about the service we provide and routinely turn valuations around in 4-6 weeks.
Pensions Administration
It is clear, in these days of ever increasing legislative and financial pressures, scheme administration should not be an additional burden to trustees.
High quality outsourced administration is ultimately about members understanding what they will receive and when, and then receiving it. Achieving this requires knowledge, experience and excellent communication skills.
Financial management, accounting and payroll services are all integrated within your administration team ensuring a fully joined up service.
Ongoing investment in people and technology underpins our efficient, client focused service. State of the art pensions administration software enhances our technical efficiencies but, for us, service always comes first and we ensure 'the human element' remains a vital ingredient in all that we do.
Actuarial Services Summary
Scheme Actuarial Services
Risk and Cost Management
Corporate Pension Accounting
Mergers and Acquisitions
Administration Services Summary
Benefits Administration
Data Cleansing
Financial Administration
Payroll Administration
One step at a time...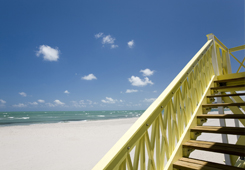 If you have any questions, or would like further information, please call our team on:

01483 860 201